About Us
Our Board of Directors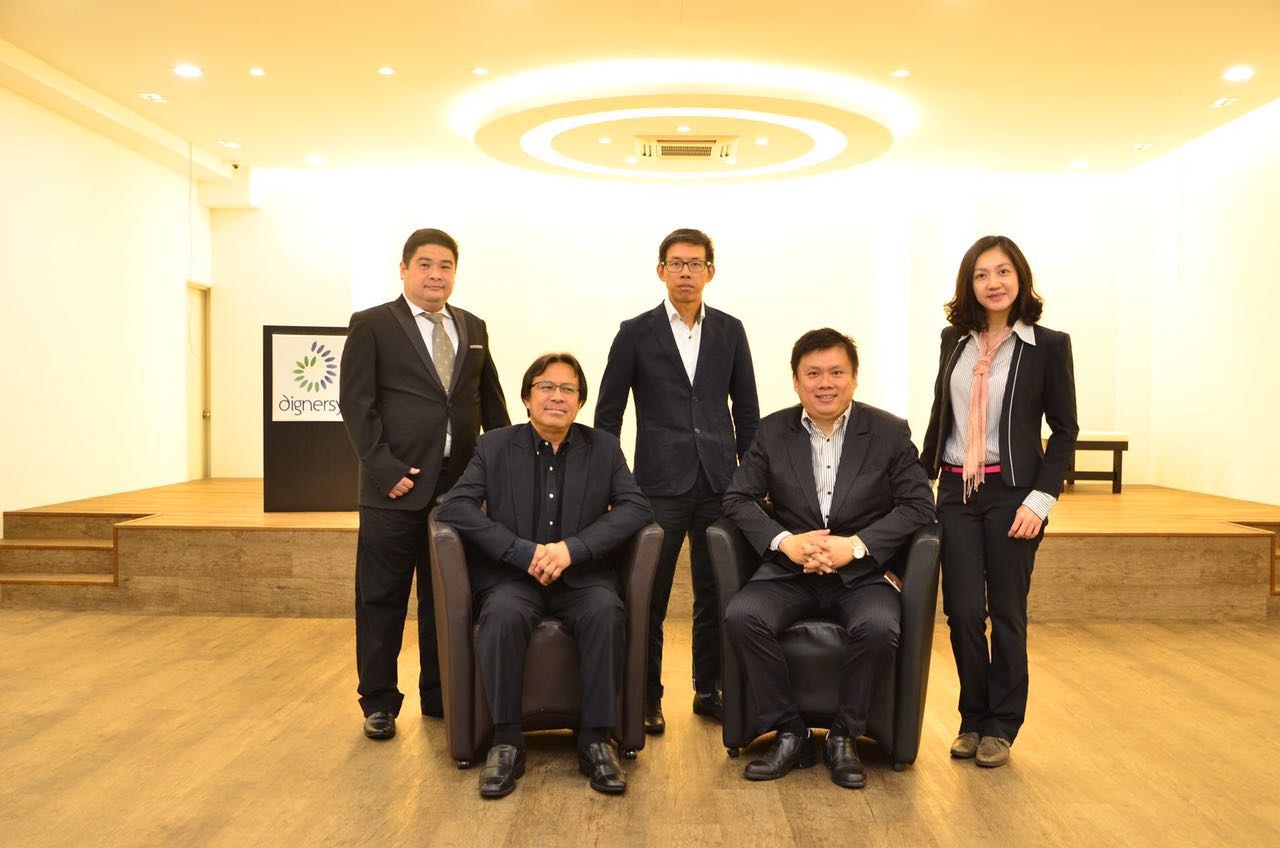 Shaifubahrim Mohd Saleh
Group Chairman
---
Shaifubahrim has vast experience in strategic leadership positions in the Information Technology, Telecommunications, Insurance, Government, Defense and Public Utilities, spanning more than 32 years in 5 different multinationals on a national and regional level, including careers in IBM, Oracle, Cisco, Frontline and PIKOM. He is now an active facilitator in executive seminars on leadership and strategy locally, having also earned a certification in Change Management by Pritchett Rummler–Brache to consult in Corporate Growth, Culture Change and Performance Improvement. He had been a Board Member and an Audit Committee Member of the Multimedia Super Corridor project (MSC) Malaysia from 1999—2004. He was also a member of the Penang State IT Council (1998—2008), Chapter Member of Talents–Ideas–Enterprise (TiE) Council, and was Board Member of 3 public listed companies namely Edaran Berhad, eBCapital Berhad and Redtone International Berhad.
Shaifubahrim who holds a Bachelor of Science (Hons) Degree in Computer and Management from the Universiti Sains Malaysia was formerly the President/CEO of PIKOM, The National ICT Association of Malaysia, he now serves as their advisor. He is also an Advisory Council of UUM, USM and Taylors College, Advisory Council Member of Perbadanan Nasional Berhad (PUNB) and Bumiputra Retailers Organization (BRO) Exco. Shaifubahrim also served as President of Malaysian Service Providers Confederation (MSPC) from 2012—2014 and now serving as Secretary General to ASEAN Service Provider Confederation (ASPC). Currently a Board Member of Malaysian Venture Capital Management Berhad (MAVCAP), member of SME Corporation Malaysia, and on the Board of Gamat Emas Sdn Bhd and Gamat Emas International.
---
Pierre Toh
Company Founder
---
Now at the pinnacle of his game, Pierre Toh, an MBA holder and TARC graduate begun his journey to excellence with his team on tow, working closely and tirelessly with various vertical industry leaders to streamline their business processes. It is at this stage of research and development did he discovered the most advanced and sustainable ERP solution that would harness the latest in technology to maximize clients' sustainable value, hitherto facilitating a sustainable world.
Pierre Toh, who is unapolegatically passionate, highly energetic, fiscally–conscious and a goal–driven Technopreneur, is the founder of Dignersys Cloud Berhad and Oneness Capital Berhad. As a Social Entrepreneur, His vision is to Build Smarter Enterprises and Forge Lasting Relationships. This entails creating the most value in the partnership ecosystem over the long term, which in turn will attract the best talents to continue designing better solutions and environment for our future generations.
Dignersys Cloud Berhad is one of the largest software providers of ERP2, Business Intelligence and Mobile Applications solutions in Asia. Pierre Toh led Dignersys Group in building a network that currently spans nationwide and beyond with a presence in Malaysia, Singapore, Thailand, Philippine, Australia and USA. Dignersys Group currently enjoys national recognition with a top ranking in local enterprise software development field and highly–skilled professionals and customers across Asia and Europe. Oneness Capital serves as a business incubator and primarily invests in Internet+.
---
Joyce Lim
Managing Director
---
Joyce Lim is the Managing Director of the Dignersys Group and she also co-founded the company. She leads the entire operations which includes the RnD, consultant, support and office administrative teams. Her team is responsible for the overall service delivery, performance improvement and innovations.
With a Master of Science in Information Technology from Honolulu University in Hawaii, and a Master and Doctorate in Business Administration from Greenwich University in London, she has been the steady hand behind the evolving phases in the growth of Malaysia's most prominent ERP solution and will continue to be an important driving force for its success in the future.
Lim has over 20 years of experience in software architecture, design and development and now leading the team in building capabilities and human capital, which is at the heart of innovation and operational excellence.
---
Dato' Carl Lim
Chief Executive Officer
---
Dato' Carl Lim is the CEO of Dignersys Group and have been with the group since 1997. He was awarded an MBA from UUM (University Utara Malaysia), Jitra, Kedah, where he also shown a keen interest in management and operations, hailing in those areas. While Lim is the primary driver of the organization's business and growth strategies, he also oversees all aspects of business sales initiatives, including leading efforts at gaining sales traction and momentum. As well, he serves as the caretaker of the overall enterprise solution brand recognition.
An executor of business change and transformation, he works closely with clients and partners to help promote a sustainable business environment for the future. With a combined experience of more than 28 years across multiple functions such as finance, sales, marketing and operations, Lim will continue to be an instrumental figure in the growth of the Dignersys Group's business, and more so advancing it to next level and beyond.
---
Benjamin Wong
Consulting Director
---
Benjamin Wong is the Consulting Director for Dignersys Group with an amassed 22 years of industry experience, which includes leading and delivering on high-profile projects and manufacturing solutions. Wong is also a hands–on, team player and helped see many of these mission-critical projects from start through to fruition.
Wong holds a Bachelor's Degree in Computer Science from Campbell University, North Carolina, USA. An employee since 2003, Wong is the gatekeeper for all pre–sales and post–sales activities, from lead generation to solution deployment. As one of the most senior member of the team, he also leads and supervises a team of professional consultants and serves as a valuable role model for the department.